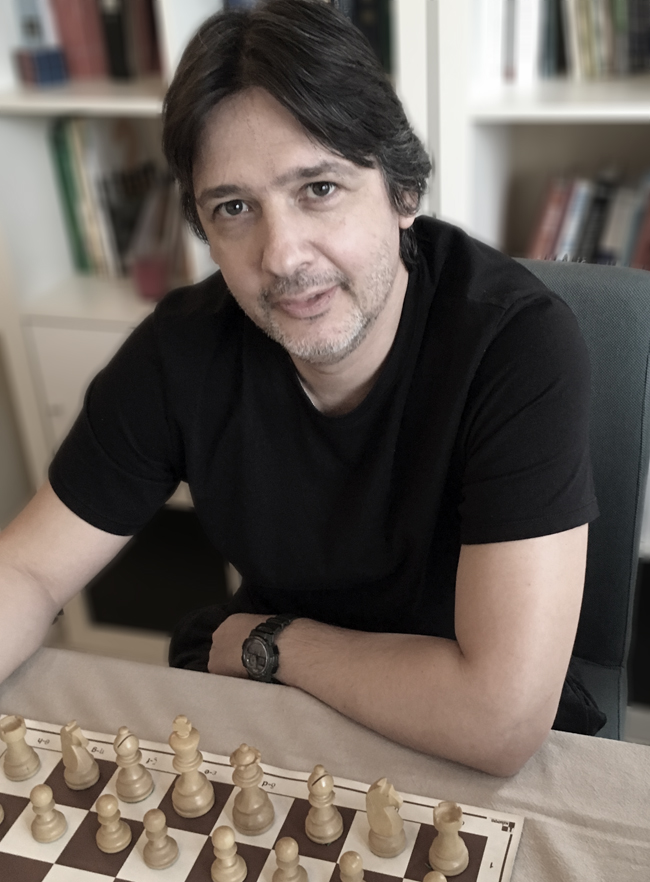 Nikos Komninos
mobile: +352 691369871
e-mail:This email address is being protected from spambots. You need JavaScript enabled to view it.
url(EN) : www.chess4all.eu
url(GR): www.skaki.gr
social media: twitter - facebook
I was born in Athens, Greece, in 1973 and Iearned the skill and art of chess at the age of 5. I started to study chess earnestly during high school. In 1998, together with friends, we founded and established a chess club in our neighbourhood with the aim of creating exposure for the sport of chess in our Municipality and to inform people of the various benefits of chess and provide chess lessons to children and adults.
A year later, I became a certified coach and arbiter in Greece. In 2008 I was awarded the title of FIDE Arbiter (F.A.) by the World Chess Federation and in 2012 the title of FIDE Instructor (F.I.)
From 2000 to 2014, while I was the acting head coach of the Chess Communication Club, we accomplished many important distinctions: we triumphed in first place at the prestigious Attica Teams Championship for children under 12 years old five times, we accomplished a respectable second place three times and finally three times in third place. This was a huge achievement considering that today in Athens there are more than 100 chess clubs! In the same period, we were also victorious in the Attica Teams Championship for children under 16 years old and came first place twice. I was employed as a chess instructor for many primary schools in my area and had the pleasure of teaching the game of chess to hundreds of children. 
In 2014 I moved to Luxembourg and became a member of Gambit Bonnevoie chess club. Since then every Friday I have provided lessons to a group of young players in Bonnevoie and I also offer private coaching.